1) Appearance luxurious style, open display area is large, can maximize the display effect of food.

2) Double-layer air curtain design makes the air curtain more uniform, forming the wind speed and temperature gradient of the air curtain, reducing the heat load of the refrigerator, to achieve the purpose of energy saving, more than 35% energy saving than the traditional display cabinet.

3) The product refrigeration fast, the temperature is even, improves the food preservation quality.

4) Drain pipe front, control box cover can be opened, easy to install, operate and repair, reduce maintenance and repair costs.

5) The product is designed with double light switch, ceiling light and partition light separate control, easy to control and save power.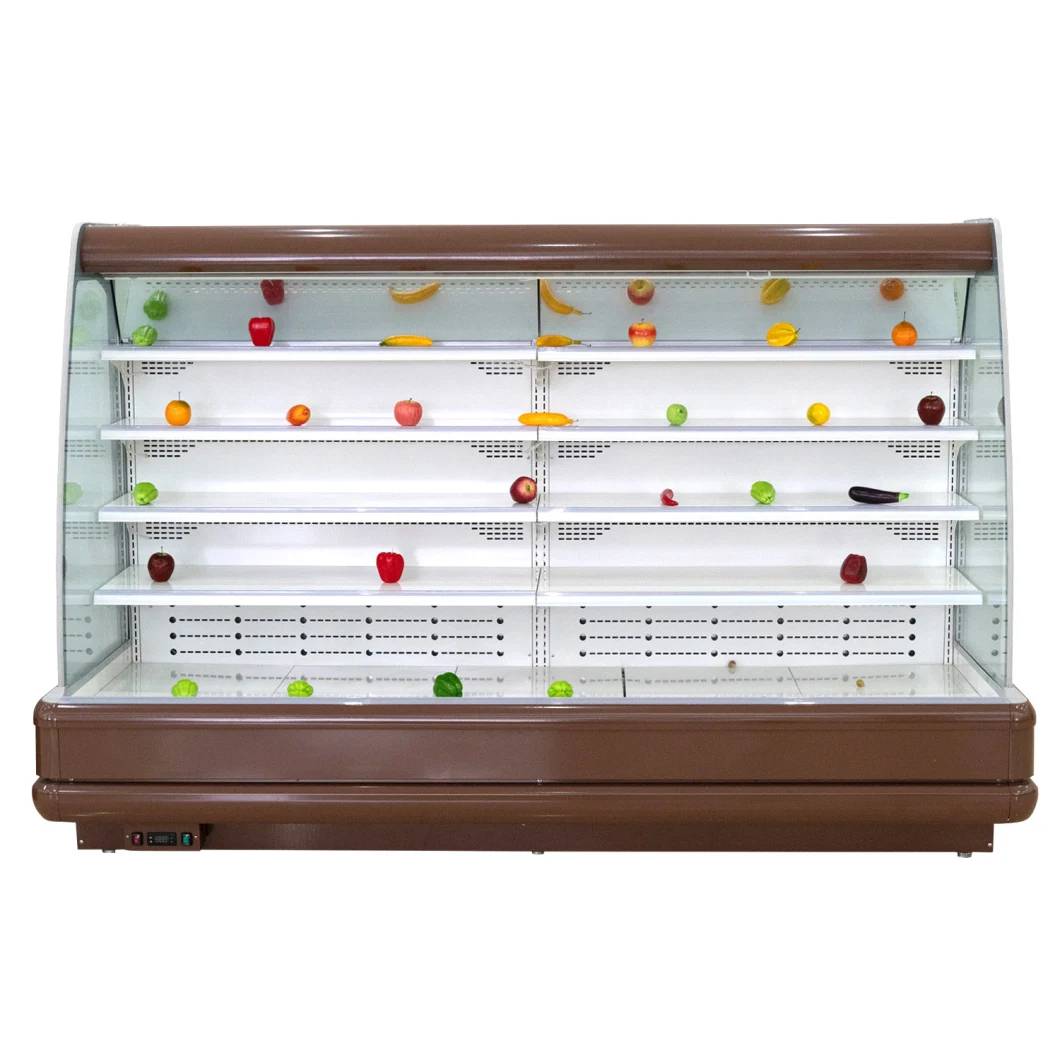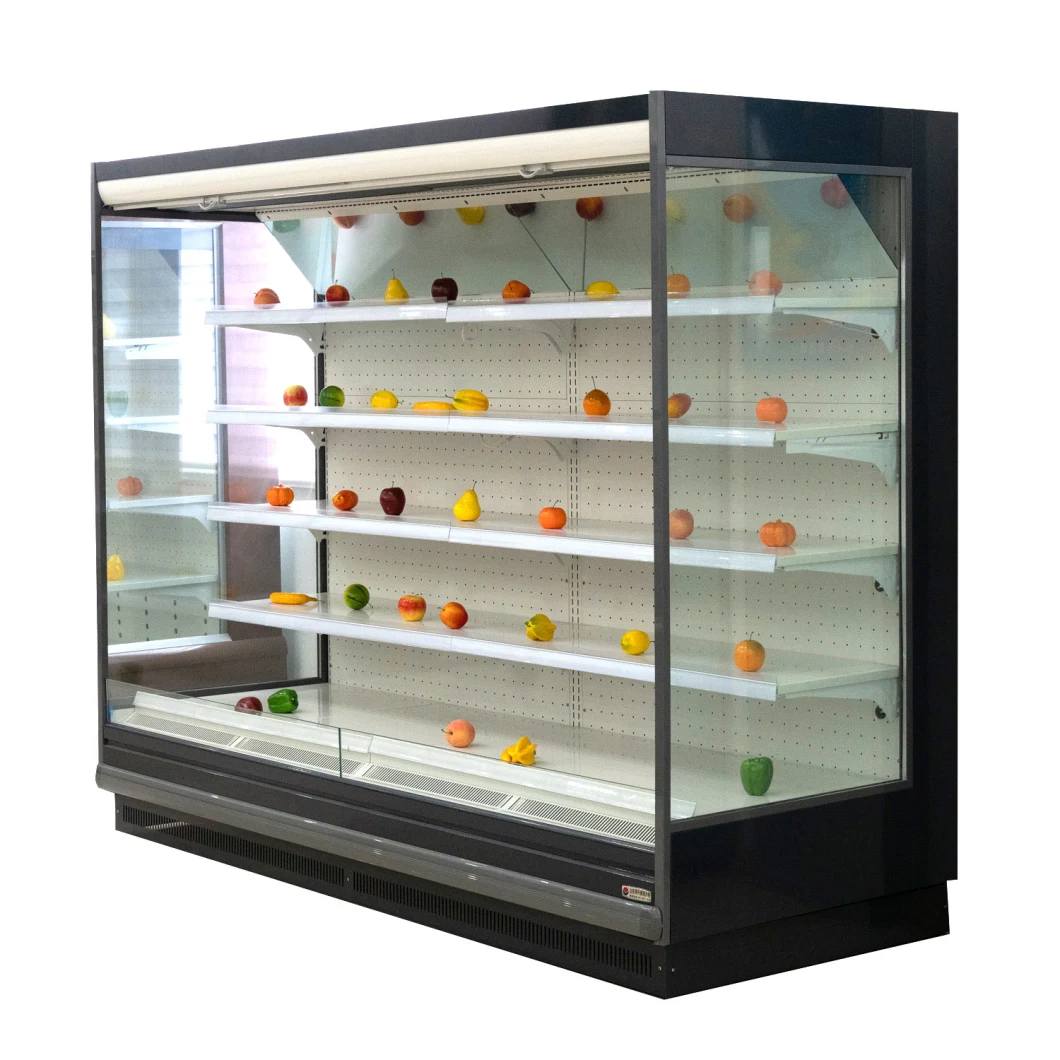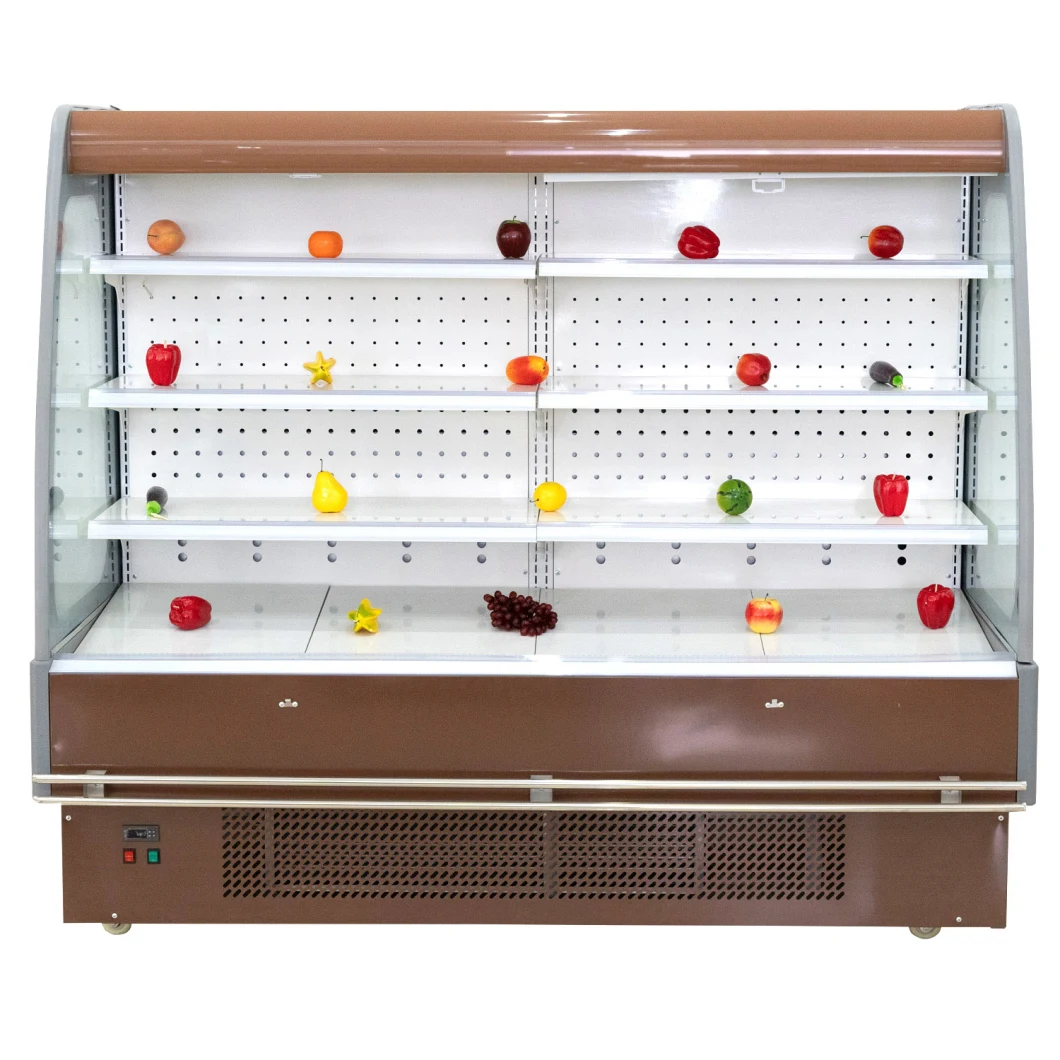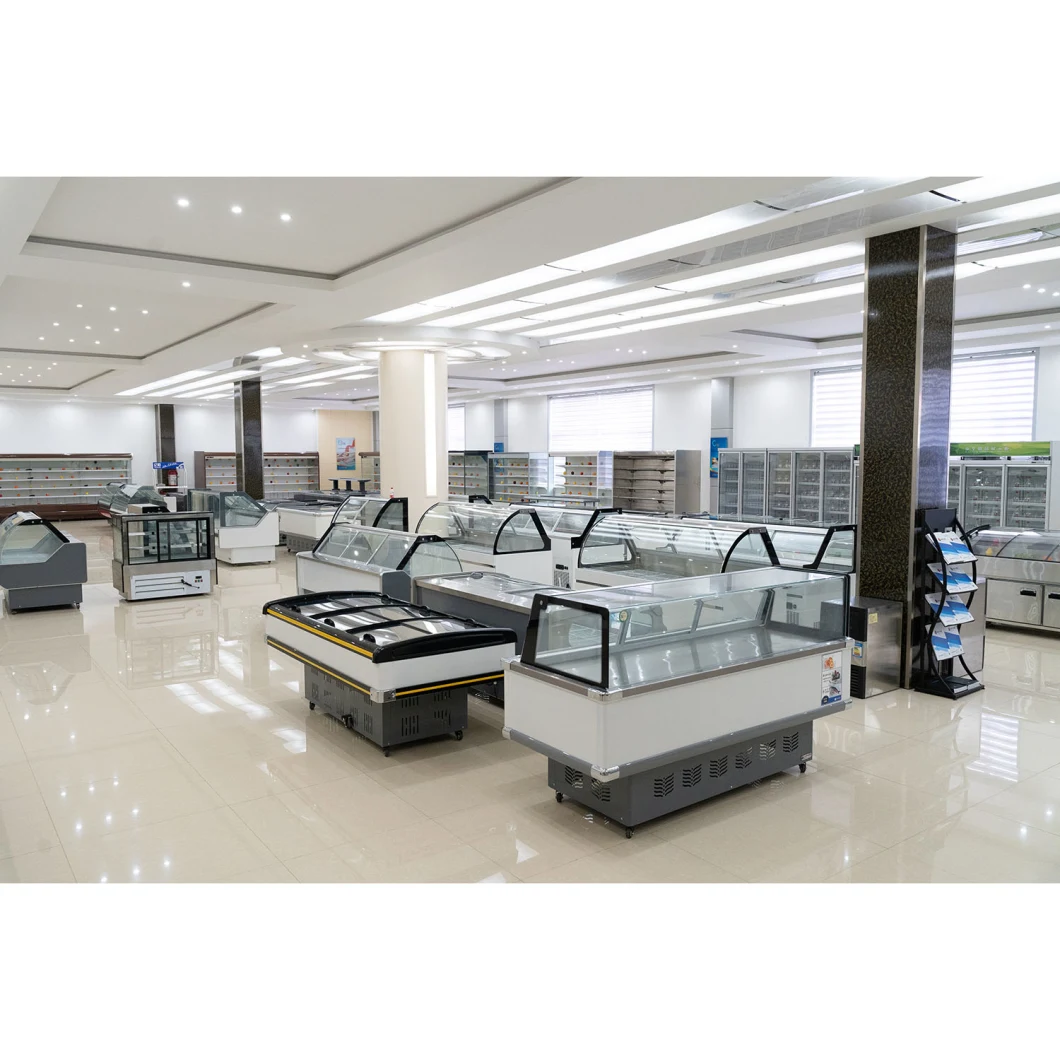 | | | | | |
| --- | --- | --- | --- | --- |
| Model | 1870 | 2500 | 3000 | 3750 |
| Size(L*W*H)mm | 1870*1000*2050 | 2500*1000*2050 | 3000*1000*2050 | 3750*1000*2050 |
| Material | Steel Plate | Steel Plate | Steel Plate | Steel Plate |
| Capacity(L) | 1900 | 2600 | 2800 | 3800 |
| Weight(KG) | 320 | 427 | 480 | 640 |
| Power supply | 220V/50Hz | 220V/50Hz | 220V/50Hz | 220V/50Hz |
| Cooling type | Ventilated cooling | Ventilated cooling | Ventilated cooling | Ventilated cooling |
| Temperature(ºC) | 2~8 | 2~8 | 2~8 | 2~8 |
| Refrigerant | R22/R404a | R22/R404a | R22/R404a | R22/R404a |
| Compressor | Sanyo/Copeland | Sanyo/Copeland | Sanyo/Copeland | Sanyo/Copeland |
| Insulation | Ployurethane foam | Polyurethane foam | Polyurethane foam | Polyurethane foam |
| Lighting | LED | LED | LED | LED |
| Controller | Digital | Digital | Digital | Digital |
| Defrost type | auto-defrost | auto-defrost | auto-defrost | auto-defrost |