Refrigerator truck is mainly consists of chassis, heat insulation box body, refrigeration unit and temperature recorders in the carriage with other optioanl accessories. Optional parts including meat hook, aluminum alloy rail, ventilation channel etc. We have mini type, middle-sized, large-scale refrigerator trucks for your choice with different brands model.



Refrigerator truck is closed van truck that used to transport the frozen or fresh goods, applies to short-distance transportation to supermarkets, vegetable markets, and stores in the city. According to customer requirements, it is converted into refrigerated trucks, insulated vehicles, refrigerated trucks, for various purposes such as transportation of medicines (medical vaccine transport vehicles), vegetables, fruits, milk, soft drink, ice cream, fresh & frozen meat, fish and other seafood.


1. The "sandwich" board bonding type assembled by pieces is currently adopted by large domestic refrigerating truck manufacturers, and the refrigerating truck produced by this technology has high heat insulation performance.

2. Refrigerated car body structure: Polyester wet plate making process and glass fiber reinforced stainless steel column frame structure, using the most advanced fifth-generation fully enclosed polyurethane plate bonding method in the world.

3. The material of the panel: the inner and outer wall panels are made of domestic high-quality mechanism 2.2mm FRP; the intermediate insulation material is made of thick imported polyurethane; the thickness of the car body is 80mm; the thickness of the door is 80mm; the overall aluminum plate on the bottom plate, the color plate below, the imported polyurethane;

4. Accessories: 2.5mm aluminum alloy edging around the car, stainless steel wrap angle, stainless steel door lock, anti-collision rubber 4, stainless steel door frame, stainless steel hinge, energy saving lighting inside the box.

5. Refrigeration unit: The well-known domestic brand of the refrigeration unit Hanxue or Huatai overhead unit, the temperature of the car is 0 to 5 degrees and 18 degrees (optional with imported units Korea Hana, American Carrier, etc.)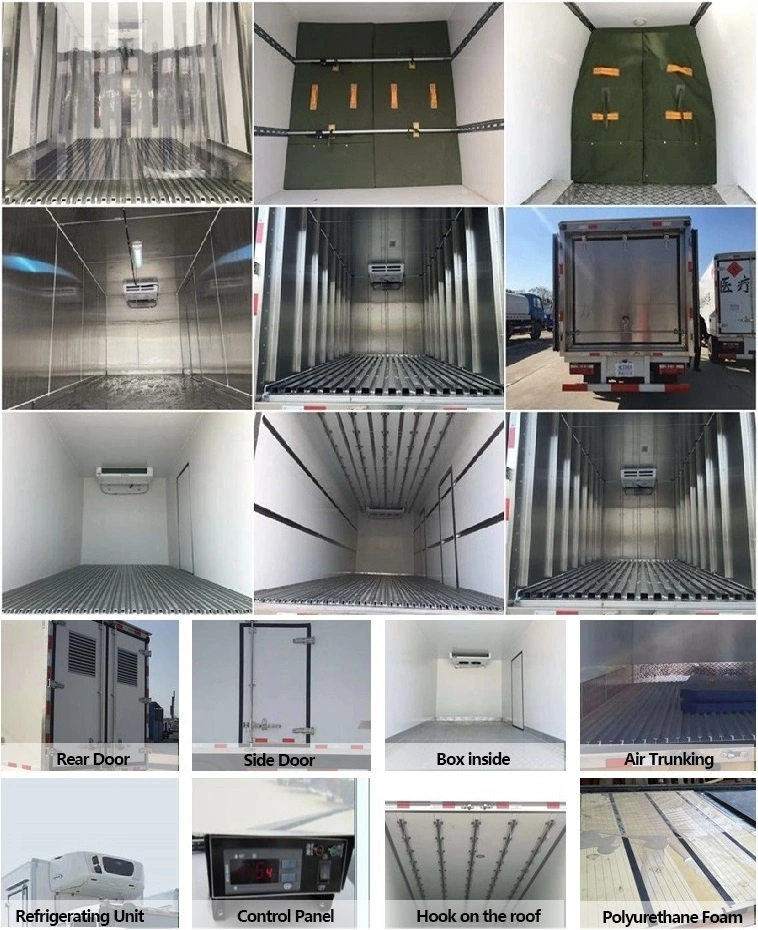 Vehicle

Chassis

FOTON

Cabin

3 Passengers

Drive
4 × 2 Left-hand driving or Right-hand driving

Wheelbase

4700 mm

Gross vehicle weight

15300 kg

Tyre

Size

10.00-20

Quantity

6+1 Spare

Brake

Service

Front disc

/

Rear drum

hydraulic brake

Parking

Central drum brake

Auxiliary

Exhaust brake

System

ABS (anti-lock brake system)

Transmission

Gear

8-Speed (manual)

Steering

Power-assisted

Auxiliary

Clutch booster

Engine

Fuel

Diesel

Intake

Turbocharged

Form

Water cooling

Cylinder

4

(In-line)

Displacement

5900 ml (EURO III)

Max. Power

160 hp (117 kw)

Bodywork

Refrigerated Van

Dimension (internal)

6100*2100*2200

mm (L*W*H)

Thickness

Roof

80 mm

Wall

80 mm

Floor

80 mm

Material

Inner

Glass fiber reinforced plastics (GFRP)

Outer

Insulation

Material

P

olyurethane foam

(PUF)

Thickness

8 mm

Assembly

Floor

Non-slip checkered plate

Door/lock

Stainless steel

Seal

Industrial-purpose rubber

Refrigerator unit

Brand

KAILI

Model

KL700

Temperature

-15~0ºC

Refrigerants

Model

R404-A

Charge

4.5 kg

Refrigeration capacity

Driven by Truck engine

0

ºC

-15

ºC

4950 w

2870 w

Compressor

Air volume

2850 m³/h

Weight (Approximation)

Evaporator

16.5 kg

Condenser

26.9 kg

Dimension

Evaporator

985*585*180 mm

(L*W*H)

Condenser

925*430*300 mm (L*W*H)

Accessories

Defrosting

Hot gas defrost (Automatically)

Adjustment device

Electronic digital display

Safety protect

High and low pressure switch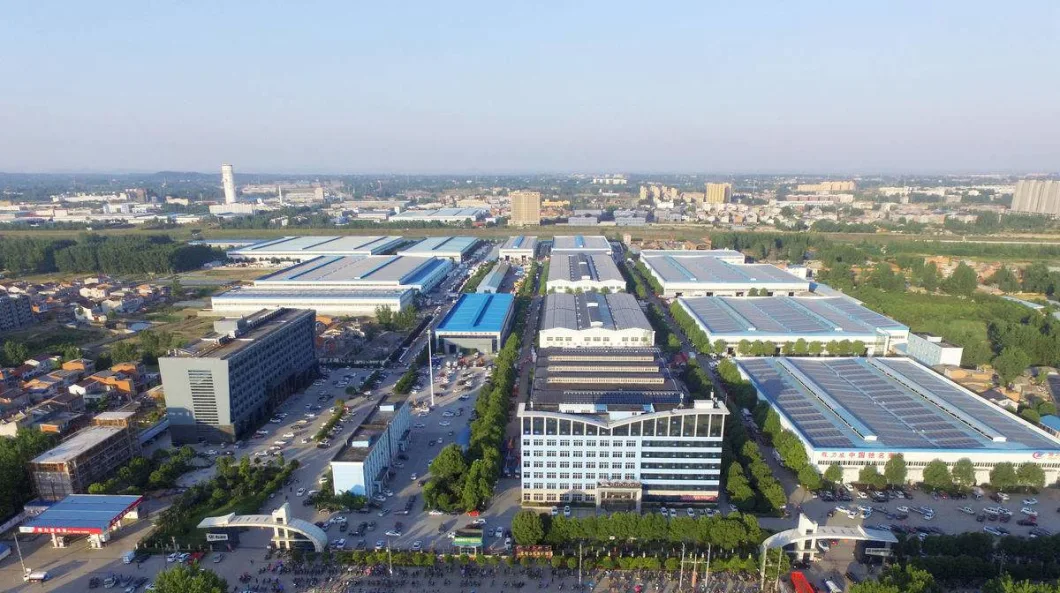 We, Chengli Special Automobile Co.,LTD is the National Ministry of Industry designated large-scale special truck manufacturing enterprises, branding CHENG LI WEI (CLW), located in South Suburb , Chengli Automobile Industry Park ,Suizhou City ,Hubei Province ,China.

Existing total assets 330 million dollars, covers an area of more than 3,000 acres, more than 8,000 employees, of which more than 500 technical personnel, more than 2,000 skilled workers, the annual production capacity 100,000 trucks .

As a "well-known trademarks in China," "China's Top 500 private enterprises," the large manufacturing enterprises. ChengLi special trucks in the domestic and international markets have great demand, leading products are: All sanitation trucks, wrecker/tow truck, Cement tanker truck/ trailer, aerial working trucks, fire fighting trucks, truck crane, and other series over 800 varieties.

We're manufacturing the largest variety of trucks in special automobile industry, possessing the most competitive production qualification, with more than 2,000 sets first-class production equipment, and more than 200 sets large-scale testing equipment, consists of processing centers and production lines in the domestic and international in a leading position.

Certification:ISO9001-2008 quality management, ISO14001 environmental management, OHSAS18001 occupational health and safety management system certification, 3C mandatory certification, GJB9001B-2009 military standard certification and confidentiality certification (national level), the United States mechanical engineer Aspen (ASME) certification, the EU agreement ADR certification. Special license: A2, C2, C3 pressure vessels, Truck cranes, fire trucks, National weapons and equipment research and production qualification. More than 840 "CHENG LI WEI (CLW)" brand trucks included in the national Bulletin directory.

We are Hubei government identified truck and spare parts export base, Hubei Province special vehicle modification emergency support mobilization center, and the national economic mobilization office, General Logistics Department Quartermaster Materials Department identified suppliers.

Chengli Trucks sell well in 29 provinces and autonomous regions, And exported to Africa, the Middle East, Southeast Asia, Europe, South America more than 40 countries and regions.The Best-selling of special trucks in China in four consecutive years.