Midea air chiller 200 ton industrial air cooled screw air-cooled water chiller unit system for air conditioning

Midea CAC Introduction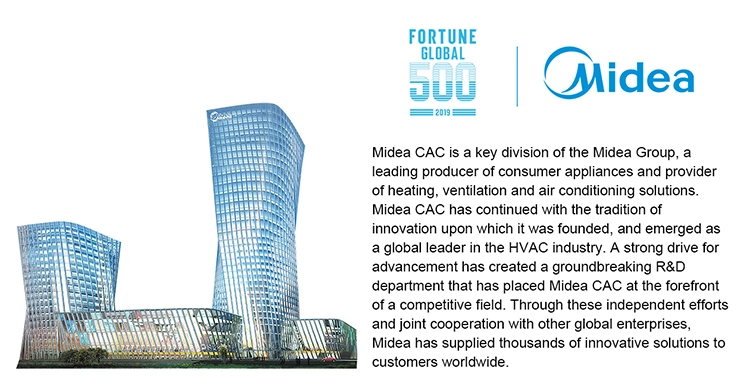 Midea Product Portfolio

Products Show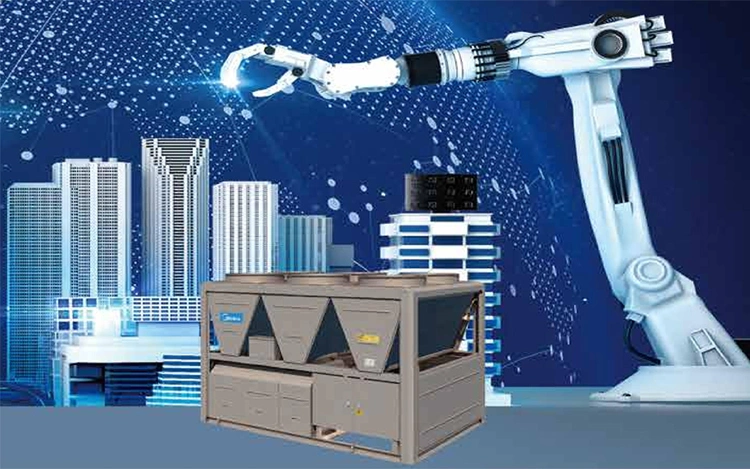 Product Details
Midea air-cooled scroll chillers are designed to meet current and future requirements in terms
of reliability, energy efficiency and intelligent control. We use the best technologies available
today: Twin-rotor screw compressors with a variable capacity valve are ideally matched to
coolers and condensers optimally configured for superior heat transfer and unit efficiency. It is
ideal for schools, hospitals, shopping malls, office buildings as well as factories and
manufacturing plants.
| | |
| --- | --- |
| Power supply | 380V-3Ph-50Hz |
| Cooling Capacity | 330.0kw-880kw |
| Power input | 106.0kw-282.0kw |
| COP | 3.113-3.120kw/kw |
| IPLV | 4.131-4.141kw/kw |
| Refrigerant type | R410a |
Product Advantages
1.Unit structure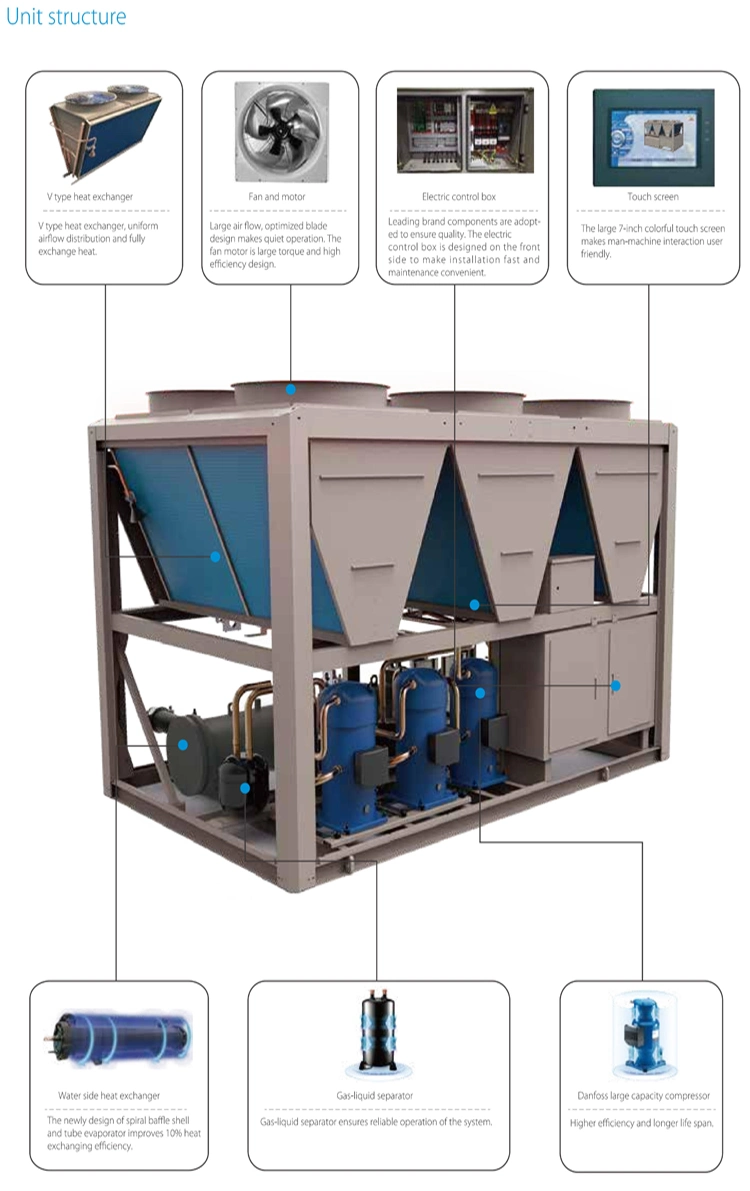 2.Quiet operation
High fficiency and low noise fan design.
The fan impeller is optimized with professional flow feld software to ensure good aerodynamics
and a larger air fiow withless noise,improving the heat exchange on the airt side.
The noise reduction box for the cormpressor makes the funning noise ol the unit greatly
reduced.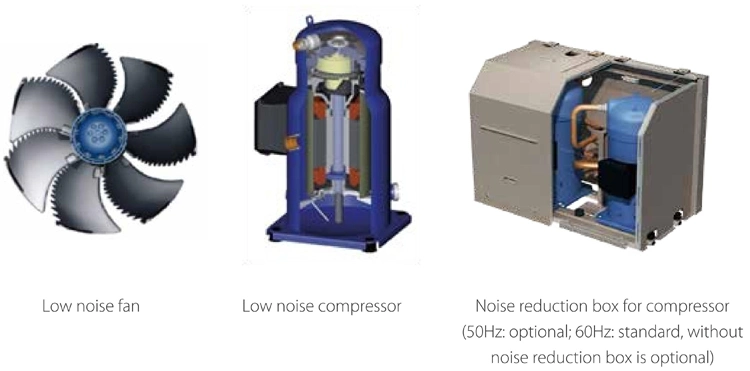 3.Seamless connection
Modular design concept,free combination to meet diferent capacity requirements.Possible to
increase capacity in the future expansion.
The V"module design alows lateral ventilation and heat exchange.Multiple modules can be
seamlessly connected to reduce the installation area.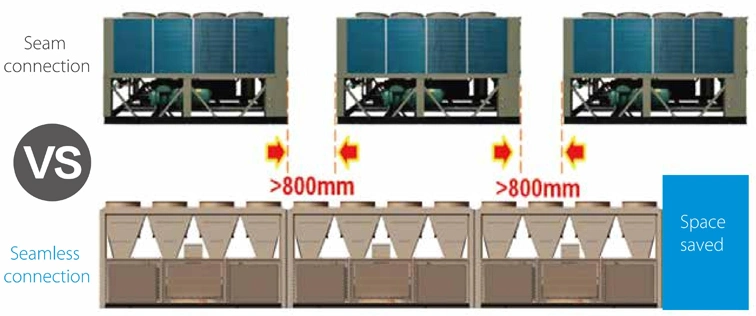 Projects Show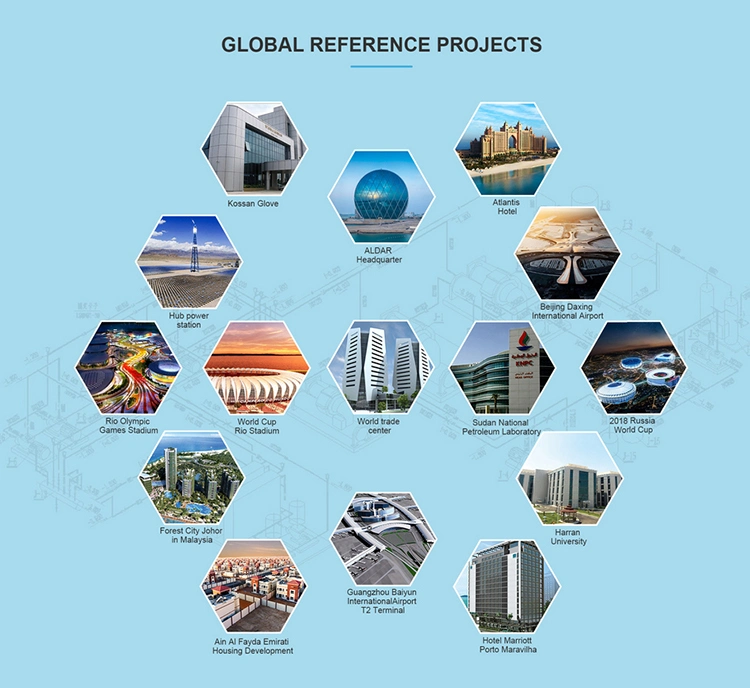 About Beijing Midea Overseas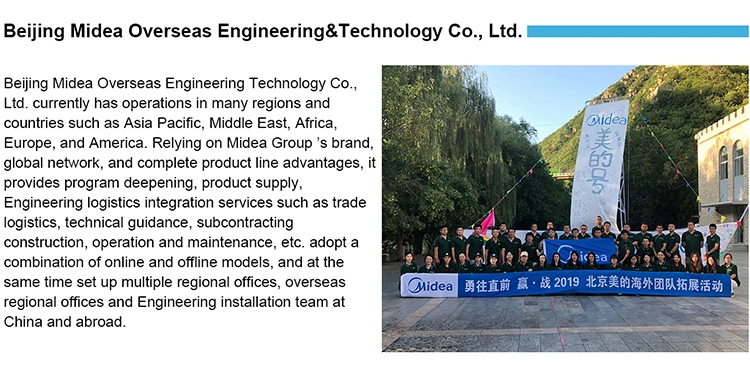 Our Company Advantages