company profile
CIMC Vehicles Shandong Co., Ltd the original Jinan Koegle Special Automobile Co., Ltd,a Sino-German joint venture is a special vehicle enterprise invested by CIMC Vehicles Group Co.,Ltd ,and it is also a backbone enterprise of CIMC Vehicles Group to produce various special vehicles in northern China.The company has a production base with an area of approximately 350,000m
2
and first class new style special vehicle production equipment.
The predecessor of te company was founded in 1958 as one of the first refitting enterprises in new China, with a long history and solid foundation.In 1993,a joint venture was founded by Germany Koegel Automobile Co.,Ltd.and Jinan Vehicke Refitting Factory. In 2003,CIMC Vehicles Group Co.,Ltd acquires Jinan Koegel Special Automobile Co.,Ltd.In 2004,with land of 500 mu in Jinan Mingshui Economic Development Zone and Phase I investment of RMB 250 million Yuan,CIMC Group established Cimc Industrial Park.By now,the company has reached annual output of 20,000 soecial vehicles and become the largest special vehicle production base in northern China,
Refrigerator truck is a superior product of CIMC Shandong,Learning and abosorbing German technoloies,CIMC Shandong has used advanced technologies and equipment of German Koegel refrigerator tricks to develop a series of new processes and new technologies,including new process of fully closed plated bonding structure,"wet-wet" high pressure made polyester sandwich panel molding process, new technology of green environmental special van made by polymer composites, and new technology of quick change container transport vehicles,etc., and multiple technologies and products of the company have been awarded national patent, resulting in internationally advanced and domesticallu leading technical performance of van products.
In future, adhering to the operation idea of "orividing equipment and service for modernized transportation", CIMC Shandong will continue to strengthen new product development, make use of group advantages, rely on domestic market,vigorously develop international market, and provide user with comprehensive solutions and one-stop lifecycle sevice with leading technologies and high quality products.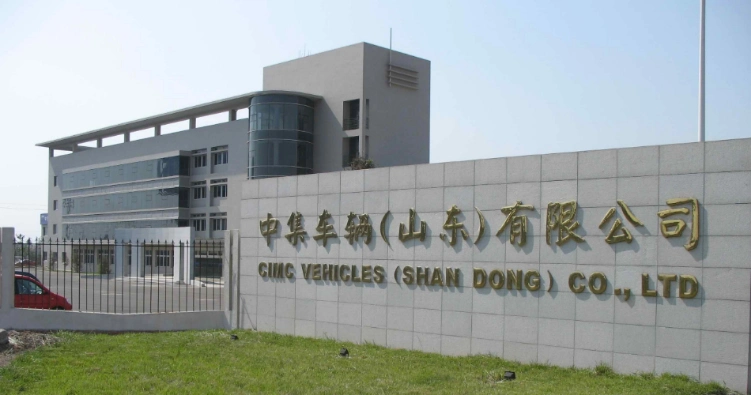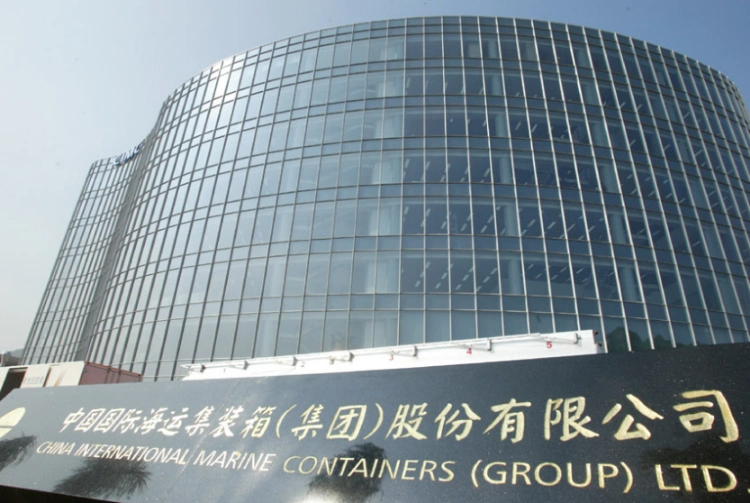 The insulation box characteristic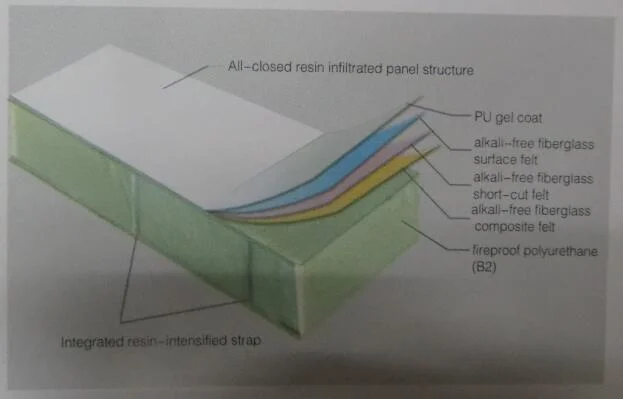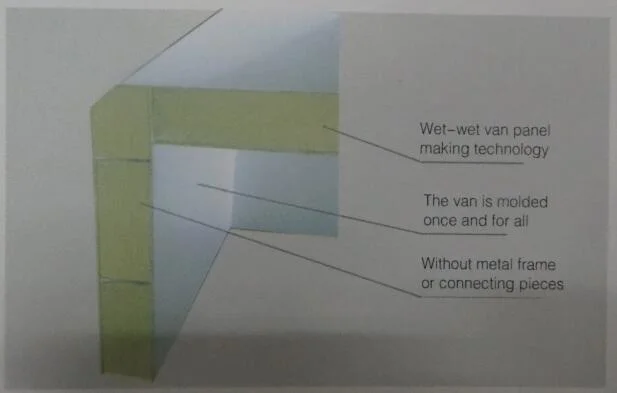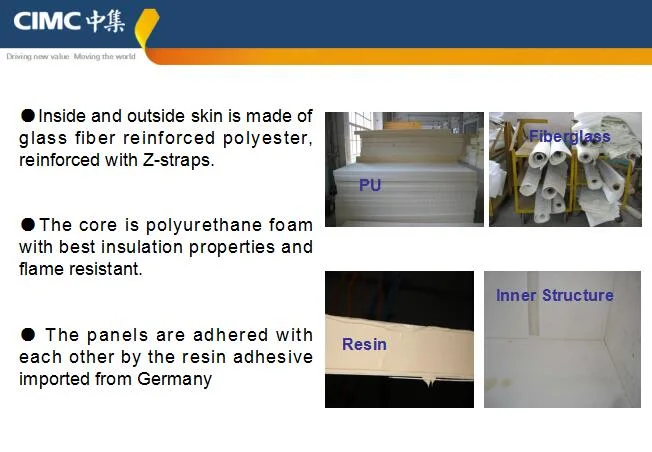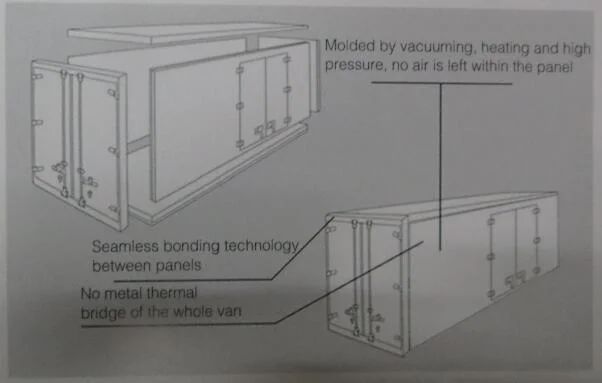 Our CIMC refrigerated truck ,the insulation box this model use Germany KOGEL technology to produce, The panel is use wet-wet method to produce .

The whole can body is made up of six panels :floor panel ,front wall ,left and right wall ,roof and rear wall portal,self - supporting body,without cross bars inside and outside skin made of glass fibe reinforced polyester,reinforced with Z-straps.The core of hard foam with best insulation properties.

Without metallic carrier elements=without direct heat conductivity.The bodies are watertight.The plastic elements are flame resistant.

For stainless steel door frame and G.P.R.panel. Due to absence of metal,excellent insulation value is obtained.(No heat conductivity).Thick wall door with 5 fold seal.door lock with optimum contact pressure.

We can design and produce the box length from 1 M-14.6 M use this technical.include the mini box and light truck box, heavy truck box and semi-trailer box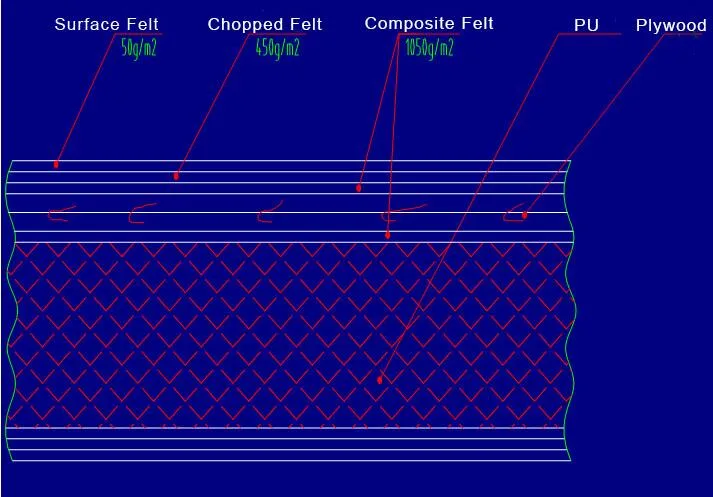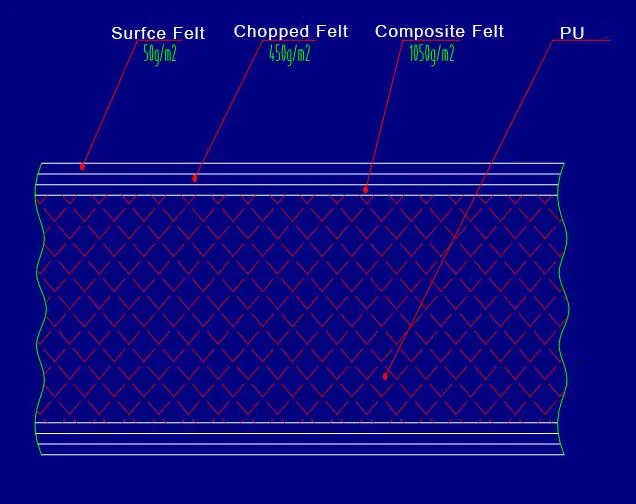 This two drawing is showing our floor panel and other panel material .
Sincerely recruit agent distributors from all countries!
CIMC SHANDONG REFRIGERATION-Your professional refrigerated truck and trailer supply expert. we are since 1993
welcome all of the world customer to china to visit our factory
we are not only supply you the whole refrigerated truck and trailer but also just supply you the insulation box or insulation CKD panel.