Professional Supplier of Cake Freezer / Bread Pizza Showcase / Cake Display Freezer/ Cake Display Cooler
Cake Display Description :
1. The toughened glass, high rates of perspective,
2. The facade design has special air brush chicken clear water mist on the surface of the hollow glass, energy-saving power saving
3. The world well-known brand compressor danfoss, cooling rapidly.The other mounted humidifier, make our products keep the original
4. Full computer automatic control temperature, the temperature accurately
5. Layer frame adopts high hardness of the aluminum alloy frame
Features:
Marble base
Double glazed glass, face glass heated
Ventilated system. Automatic defrosting.
Electronic temperature control and display
Double glazed rear sliding doors, mirror finish internally
Adjustable glass shelves modules for ease of cleaning
For the display and sale of cake,fruit and drinks in milk tea shop,bakery shop
Cake Display Parameter :
| | | | | |
| --- | --- | --- | --- | --- |
| Model | SC-DG10 | SC-DG12 | SC-DG15 | SC-DG18 |
| Unit Size(mm) | 1000*800*1350 | 1200*800*1350 | 1500*800*1350 | 1800*800*1350 |
| Packing Size(mm) | 1100*900*1450 | 1300*900*1450 | 1600*900*1450 | 1900*900*1450 |
| Cabinet Temperature(ºC) | R404a | R404a | R404a | R404a |
| Cooling Type | Air Cooling | Air Cooling | Air Cooling | Air Cooling |
| Powder | 560 | 560 | 560 | 560 |
Cake Display Pictures: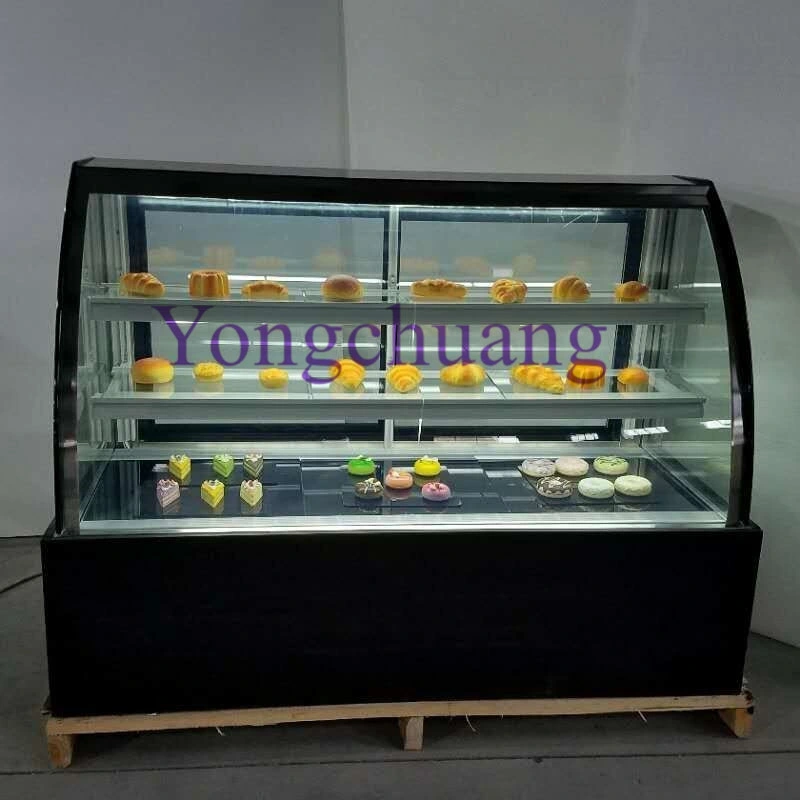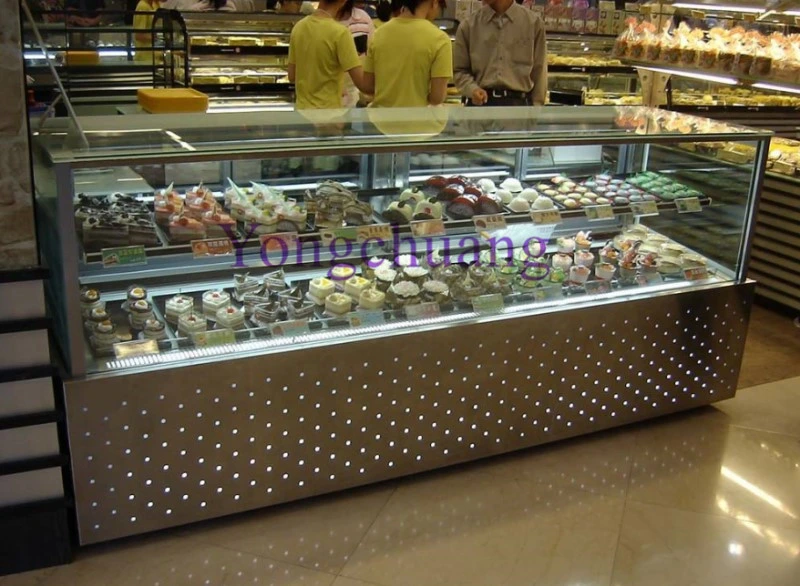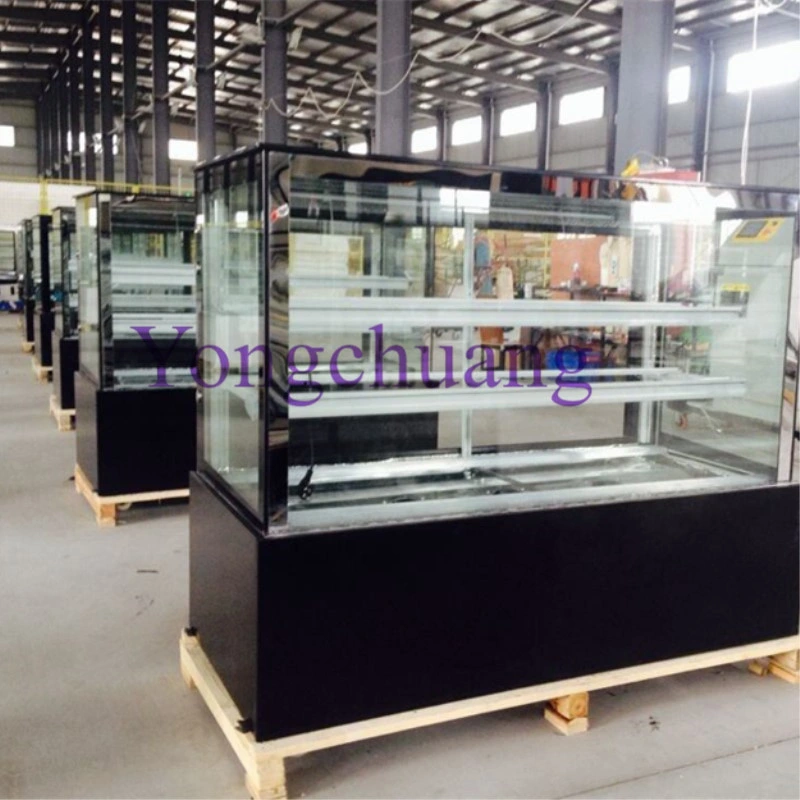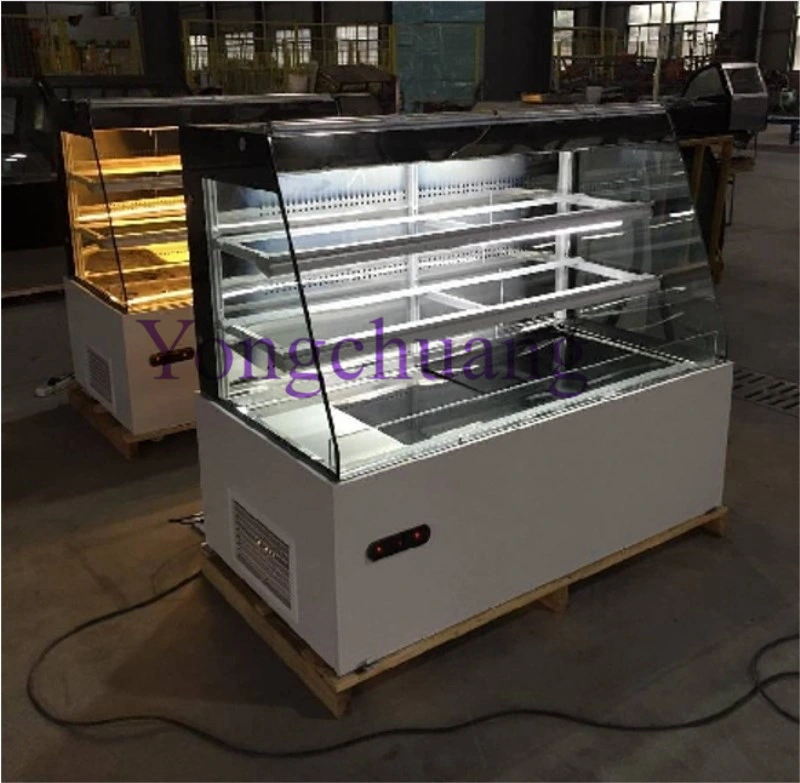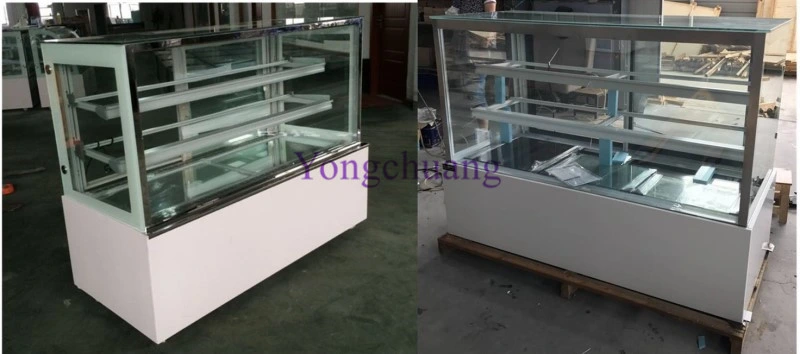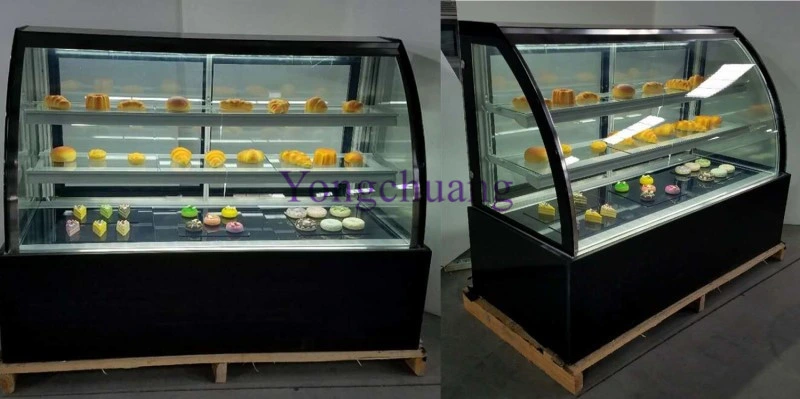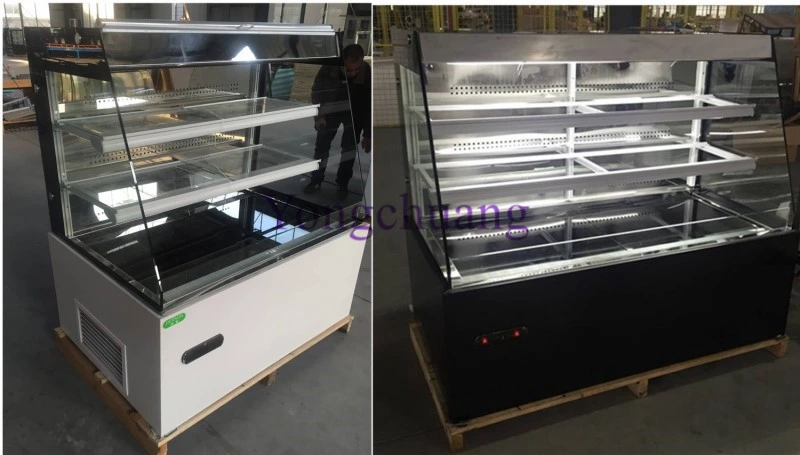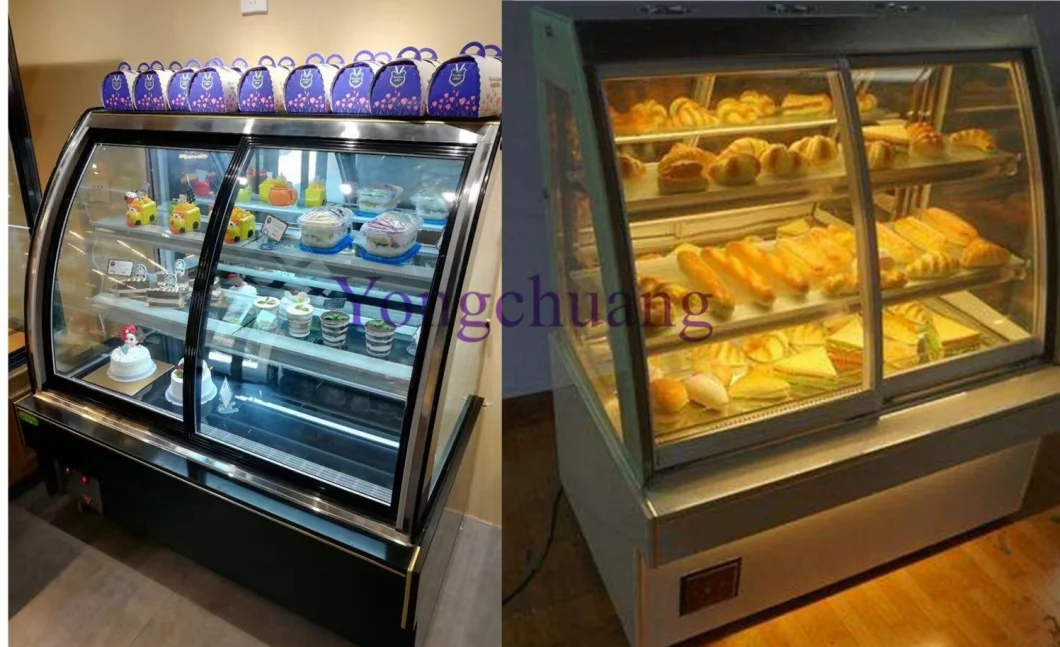 Contact Information: